Recommend Seasonal Service to Keep Your INFINITI Running its Best this Winter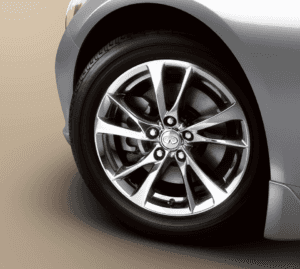 Even the best vehicles can stumble a bit when the temperatures start to dip and winter arrives. That's as true for your INFINITI luxury vehicle as it is for any car.
Luckily, there are steps you can take to secure your vehicle's safety and performance for the coming season. Contact the service center at INFINITI of Fort Wayne. We can bring you in for a round of easy seasonal service that will set you up for a safer winter.
Our INFINITI Service Center Winter Recommendations
What sorts of maintenance does your INFINITI car need in advance of winter? There are a few key procedures you can invest in that will go a long way.
Install Your Winter Tires. If there's one piece of advice every winter driver should follow, it's to install a dependable set of winter weather tires. Winter tires provide a better standard of traction and tread that can help you maintain control on icy and snowy winter roads.
Get a Winter Oil Change. Oil is an essential element to the maintenance of a healthy vehicle. Unfortunately, not all oils are made the same, and some are better suited to cold weather driving than others. Our Fort Wayne maintenance team can set install oil that's optimized for colder temperatures.
Essential Systems Inspections. The last thing you want on a winter road is the unexpected breakdown of a system you depend on. Our service team can check your brakes, battery, and heating system to ensure they're running properly.
Schedule Your Vehicle Service Appointment in Fort Wayne, IN
Would you like to know more about the winter service options available at INFINITI of Fort Wayne? Contact us to schedule a service appointment today! We're always happy for the chance to chat with our customers. We'd love to set you up with a convenient service appointment to get the care your vehicle requires.